Five-Star Elite TE Davon Mitchell commits to Oklahoma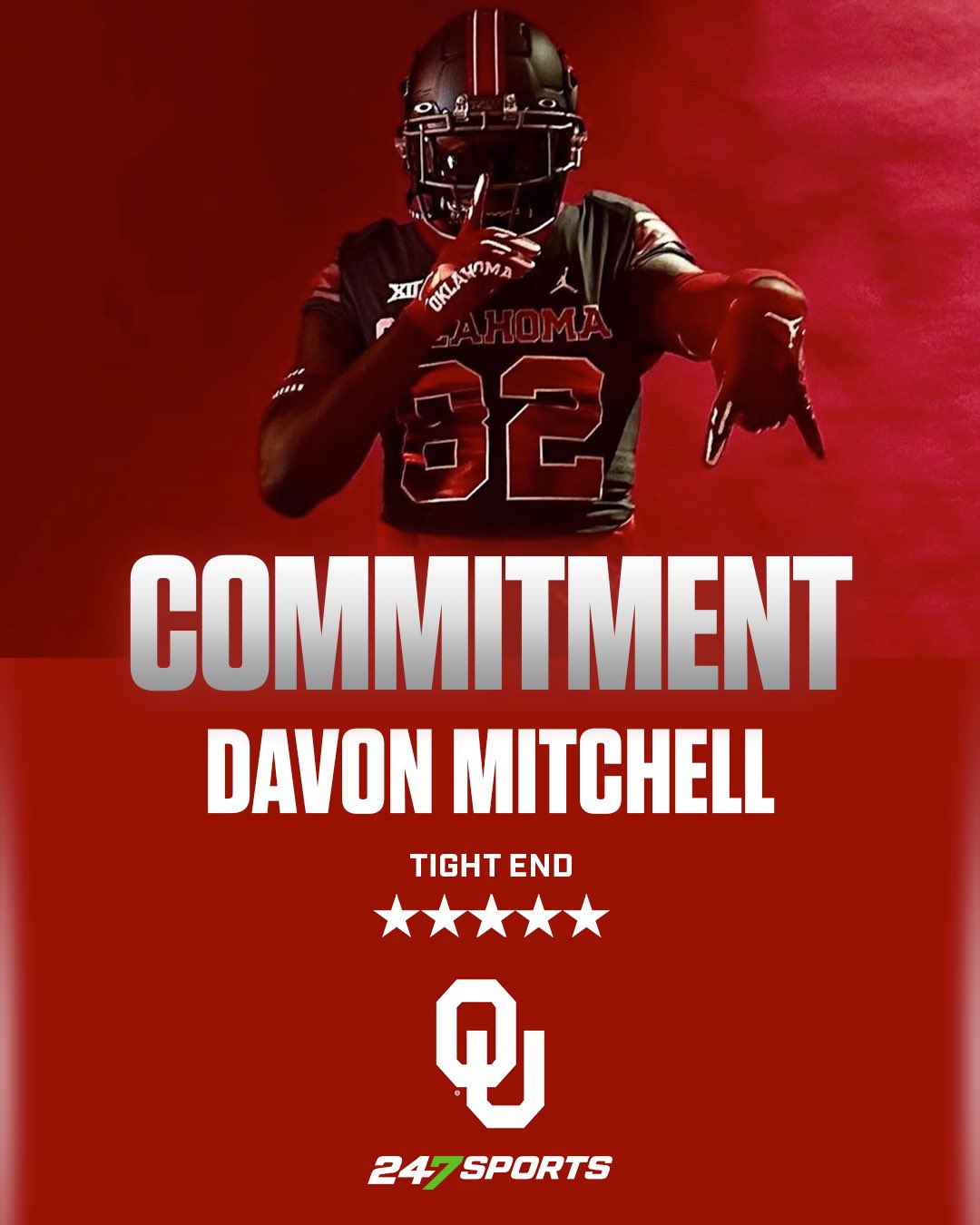 Los Alamitos (Calif.) tight end Davon Mitchell recently made two significant decisions that have sent shockwaves through the college football world. Mitchell, who had been heavily recruited by top programs across the nation, ultimately committed to the Oklahoma Sooners and also made the bold move to reclassify from the 2025 class to the 2024 class.
Mitchell's recruitment process was nothing short of intense, with both Miami and Alabama vying fiercely for his commitment. The race was so close that Mitchell admitted he didn't finalize his decision until just this morning.
"It was an incredibly tough decision," Mitchell revealed. "As of Friday, I had narrowed it down to Miami and Oklahoma, and honestly, I loved both schools for many of the same reasons."
For Mitchell, finding a school that utilized the tight end position effectively, along with establishing a strong connection with the coaching staff and feeling comfortable with the players and campus, were crucial factors in his decision-making process. Ultimately, he concluded that the University of Oklahoma offered the best overall package.
"I wanted to go to a school where the tight end is involved in the passing game, and where I felt a genuine bond with the coaching staff," Mitchell explained. "I also wanted to feel at ease with the players and the campus environment. In the end, I truly believe that OU provides the best opportunity for me to thrive both on and off the field."