Los Alamitos, CA – In the world of football, talent and dedication can take a player far. Kamar Mothudi, a 6'3″, 225-pound versatile linebacker from Los Alamitos, has shown his prowess on the field and his commitment to excellence. Recently, Mothudi made a significant decision in his young career by committing to the University of Oregon, where he will continue his football journey as a student athlete.
Mothudi's path to becoming a 4-star football player was not without its challenges. With a strong work ethic and a passion for the game, he quickly made a name for himself in the competitive high school football scene. As his talent became evident, offers started pouring in from top college programs across the country.
The decision-making process was no easy task for Mothudi. With five exceptional options on the table, including Michigan State, Texas, Utah, Washington, and Oregon, he had to carefully weigh his choices. Ultimately, it came down to his childhood favorite, the University of Oregon, and Michigan State. The Ducks had always been his dream school, and his heart told him that they were the right fit.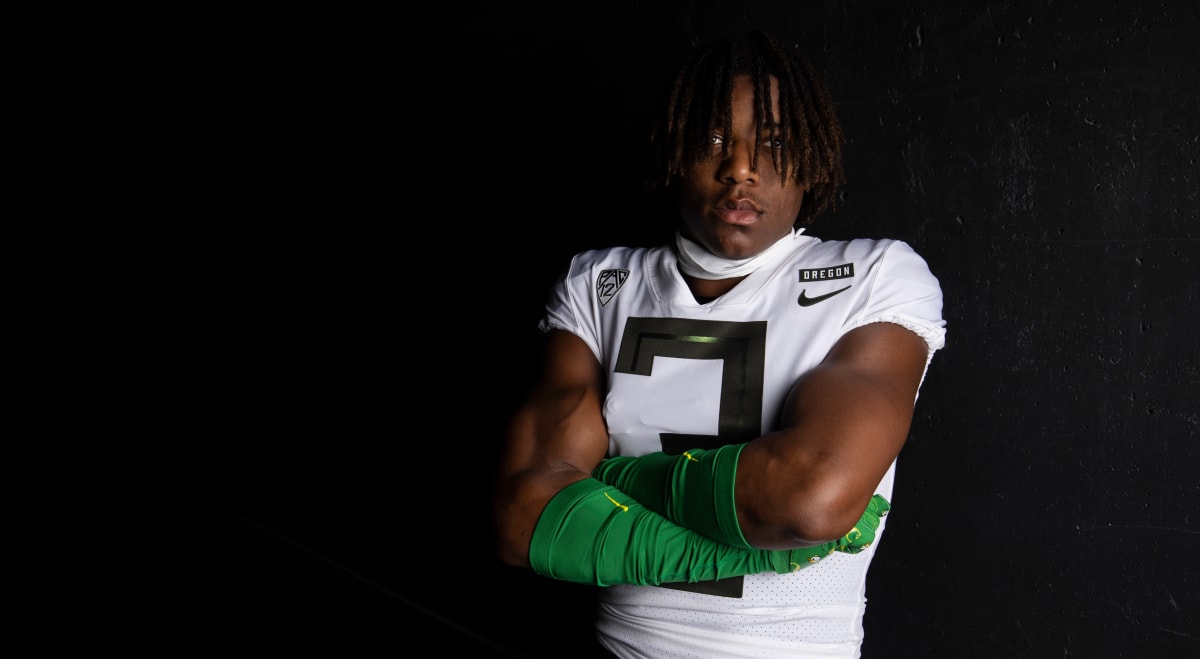 The commitment to the University of Oregon was met with excitement and anticipation from both fans and coaching staff alike. Mothudi's versatility as a linebacker adds depth to the team's defense and promises an exciting future for the Ducks. His size and athleticism give him an edge on the field, making him a formidable force to be reckoned with.
However, Mothudi's journey as a student athlete goes beyond the football field. Balancing academics and athletics is a demanding task, but he is ready to take on the challenge. As a student at the University of Oregon, Mothudi plans to pursue a degree in sports management, allowing him to further explore his passion for the sports industry.
The life of a student athlete requires discipline and time management skills. Mothudi understands the importance of balancing his studies with his football commitments. He is determined to excel both on and off the field, recognizing that his education is a vital foundation for his future endeavors.
The support system around Mothudi has played a significant role in his success. From his family to his coaches and teammates, he has been fortunate to have people who believe in his abilities and have helped him reach this milestone. Their guidance and encouragement have shaped him into the young man and athlete he is today.
As Kamar Mothudi embarks on his collegiate journey, the University of Oregon can expect a dedicated and passionate player who will give his all to represent the Ducks. His commitment to his dream school is a testament to his character and determination to succeed.
With each step forward, Kamar Mothudi continues to inspire others with his story of perseverance and drive. The football world eagerly awaits his collegiate debut, and fans are excited to witness his contributions on the field. As he dons the green and yellow jersey of the University of Oregon, Mothudi has the opportunity to leave an indelible mark on the program and etch his name into the annals of football history.